When a new baby is born in Niger, the parents typically hold a "bâpteme" for their new child 8 days following the birth.  The family typically has a ceremony in which they announce their child's name and host a large meal for their family, neighbors, and friends to celebrate.  Although the celebration is called a "bâpteme," there is no form of baptism in the Christian sense of the word. 
Pray that Niger would be a place where Christian baptism is just as common as these baby naming ceremonies. 
Pray that Nigeriens would place their faith in Jesus Christ and that multitudes of Nigeriens would be saved.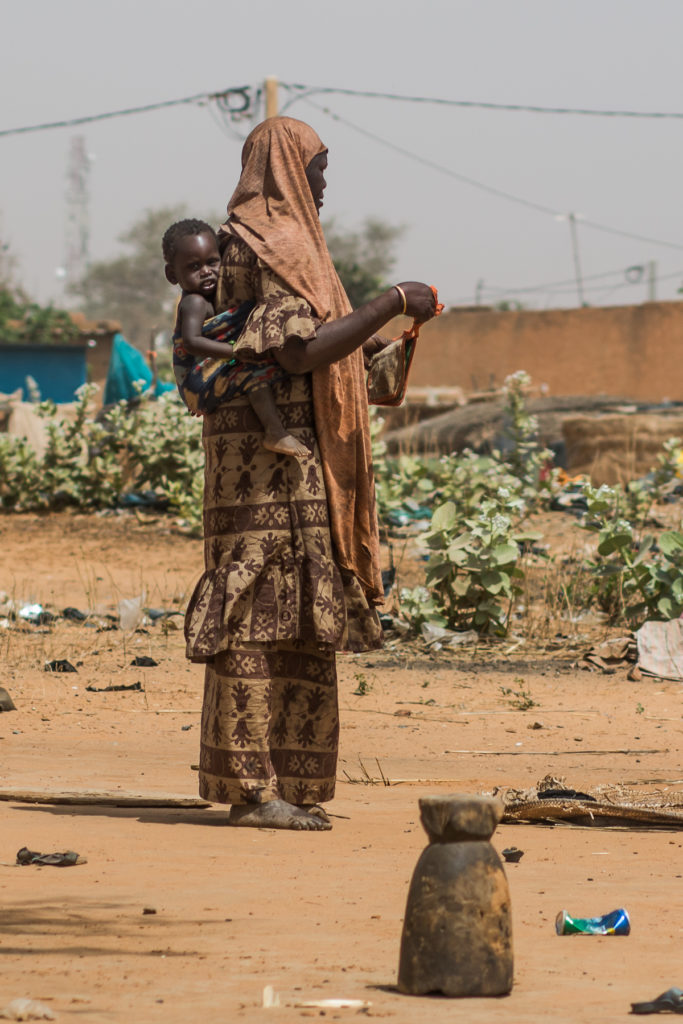 Quand un bébé naît au Niger, les parents organisent d'habitude un "baptême" pour le nouveau-né le 8ème jour après la naissance.  La famille organise d'habitude une cérémonie au cours de laquelle elle annonce le nom de leur enfant et prépare un grand repas pour leur famille, les voisins, et les amis en guise de festin.  Bien que la cérémonie soit communément appelée "baptême," il n'a aucun rapport avec le baptême au sens Chrétien du terme. 
Priez pour que le Niger soit un lieu où le baptême Chrétien (présentation d'enfant) devienne aussi courant que ces cérémonies de baptême. 
Priez pour que les Nigériens placent leur foi en Jésus-Christ et que des multitudes de Nigériens soient sauvés.