Matthew 24:14 "And this gospel of the kingdom will be proclaimed throughout the whole world as a testimony to all nations, and then the end will come."
Pray with boldness and expectation that the name of Jesus would be known among every people group throughout Niger as well as across all other nations so that the end might come.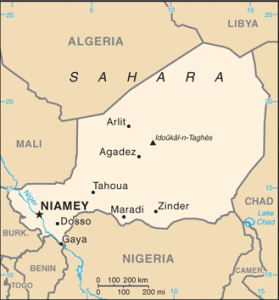 Matthieu 24:14 "Cette bonne nouvelle du royaume sera prêchée dans le monde entier, pour servir de témoignage à toutes les nations. Alors viendra la fin."
Priez avec audace et une attente (foi) que le nom de Jésus soit connu parmi chaque groupe humain/ethnique à travers le Niger aussi bien qu'à travers toutes les autres nations de sorte que la fin puisse arriver.